WATERCOLOR NOTE CARDS
You'll enjoy conveying a note to your friends or relatives on a card that tells a story. Price per six - $9.95 They are single fold, measure 4 1/2" x 5 1/2," come with matching envelopes, sealed in a clear poly-bag. On front is the watercolor image, blank inside, and with a small artist's ID on the lower back page. Four different variety packs are offered as shown. Your cards will be shipped with 48 hours of receipt of your order. Shipping and handling is included for destinations within the continental United States. For other destinations, contact the artist.

If you'd like to order all six of the same image, please contact the artist at pehilton@embarqmail.com

To show your love for these African animals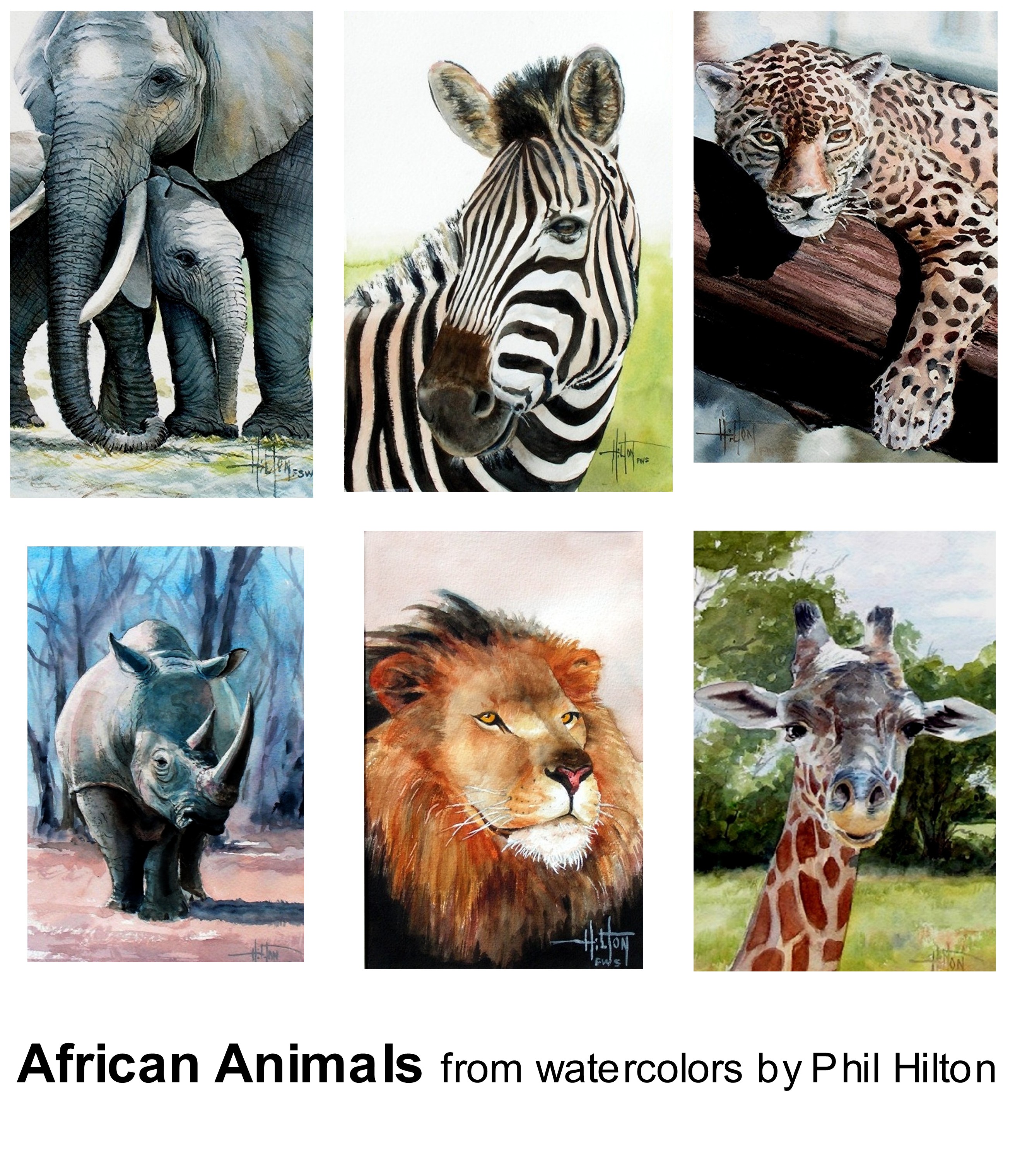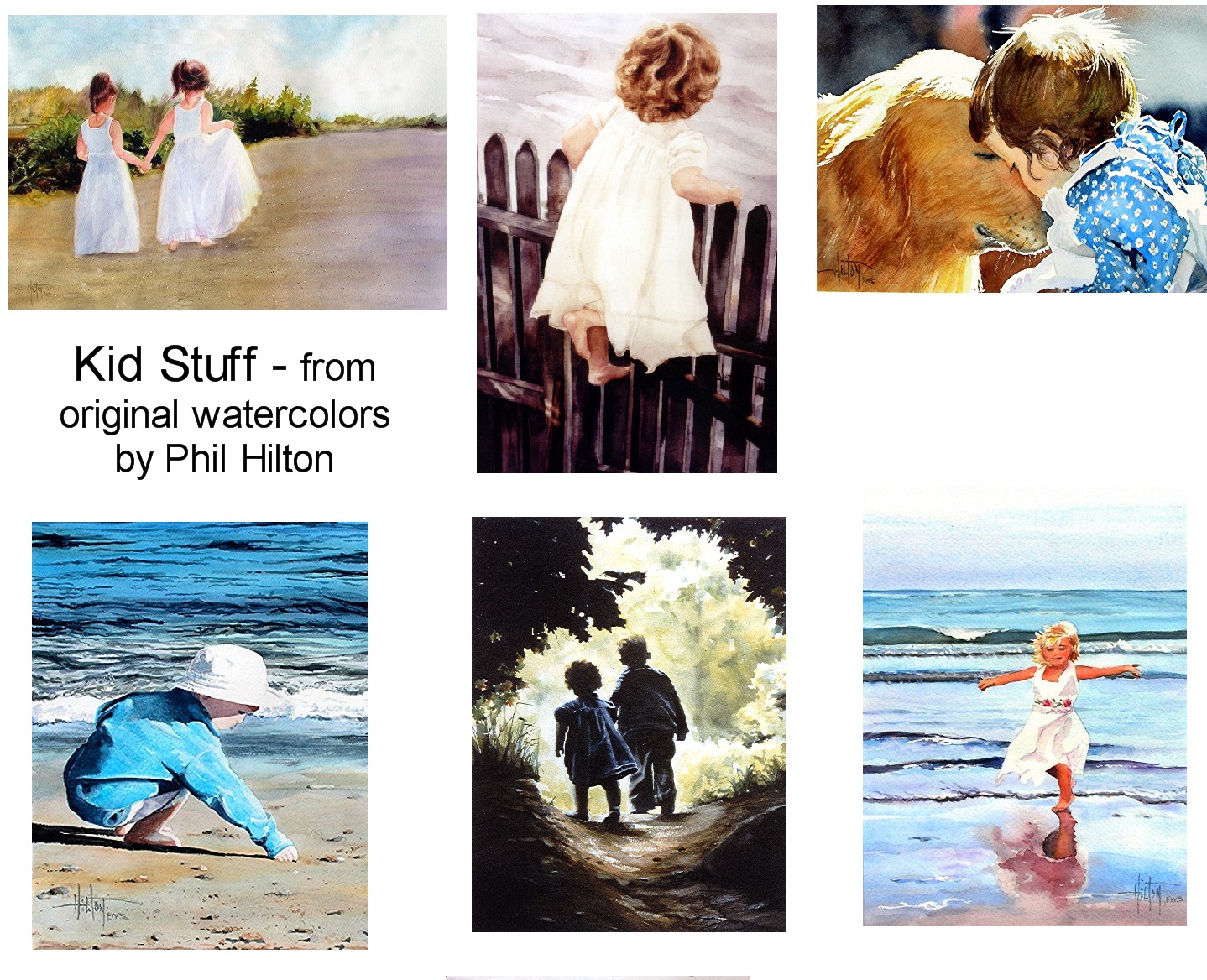 Kids will be kids, and they often express what we remember of our own childhood.

Animals we might see from time to time that
are fun to watch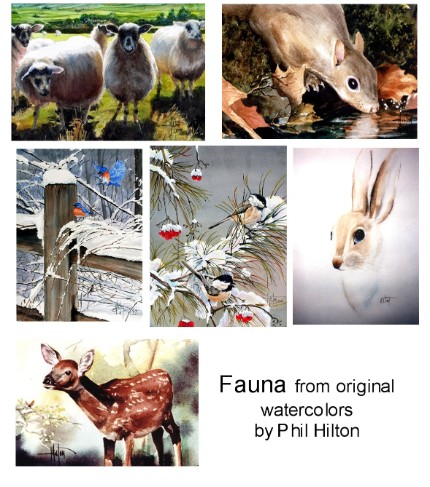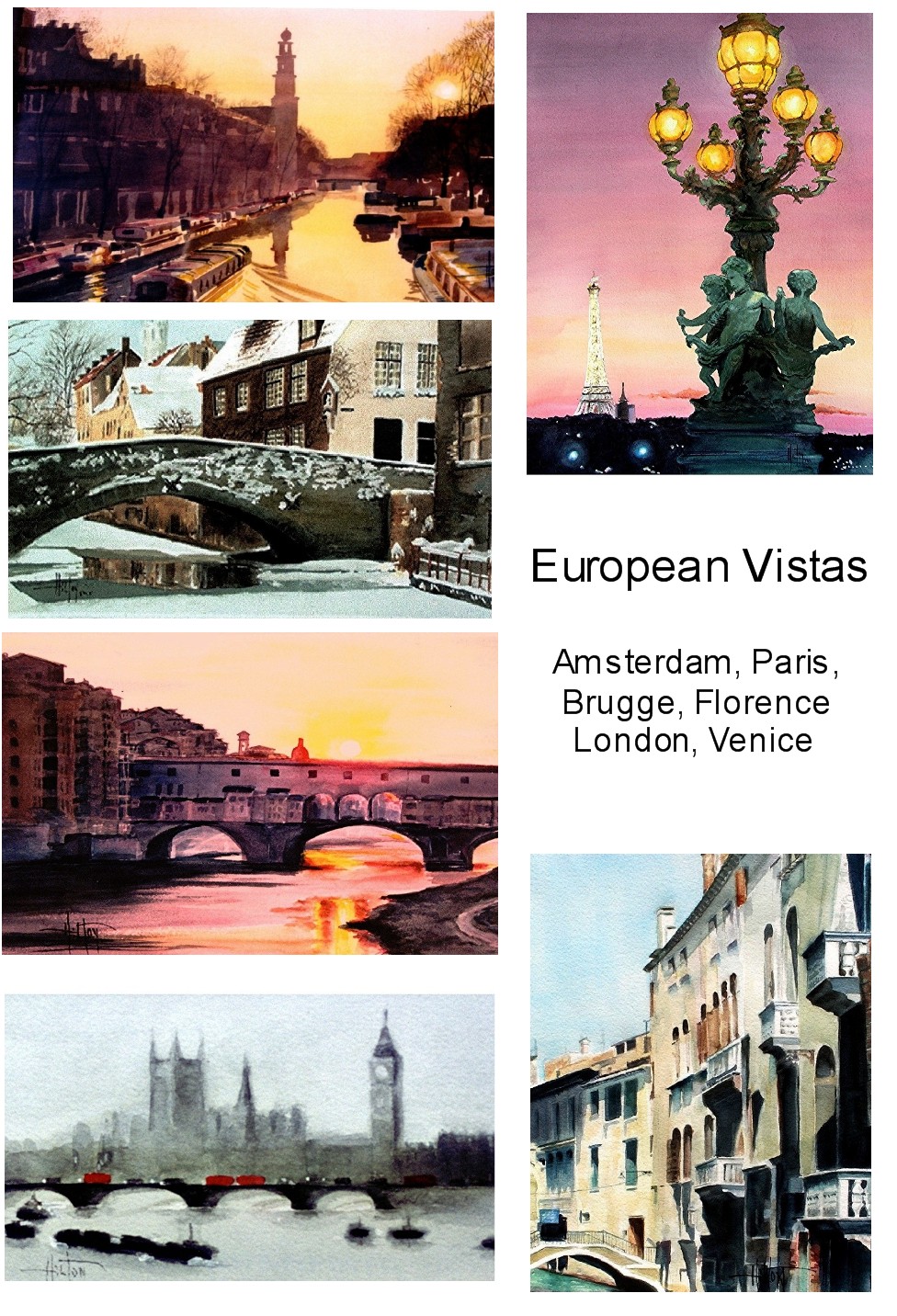 Views of well known places around the world